Monday, December 31

To Infinity And Beyond
The New Horizons probe zipped past Pluto on July 14, 2015 at a distance of less than 8000 miles, providing in a few short hours most of the information we have about the ninth planet.*
Tomorrow, at about 4:30PM AEDT, it will pass (486958) 2014 MU69 - also known as Ultima Thule - at a distance of just 2200 miles.

As the official name suggests, Ultima Thule was only discovered in 2014. But its addition to New Horizons' itinerary is no accident. The Hubble Telescope was assigned to scan the region around the probe's trajectory to look for additional targets beyond Pluto but within range of the available propellant. A second, somewhat larger object was also found, but is further from original path and reaching it would require more of the propellant reserves. An assessment was made that New Horizons had ample reserves for what was originally designated PT1 - potential target one - but only had a 95% chance of reaching PT3.
Right now, our best picture of Ultima Thule
is still in the potato-at-ten-thousand-yards category
but that will change rapidly. Only not
that
rapidly: While New Horizons is closing in at a rate of 30,000 miles per hour, the probe is so far away that its high-gain antenna effectively has the bandwidth of an early dial-up modem.
This is what New Horizons did for our understanding of Pluto: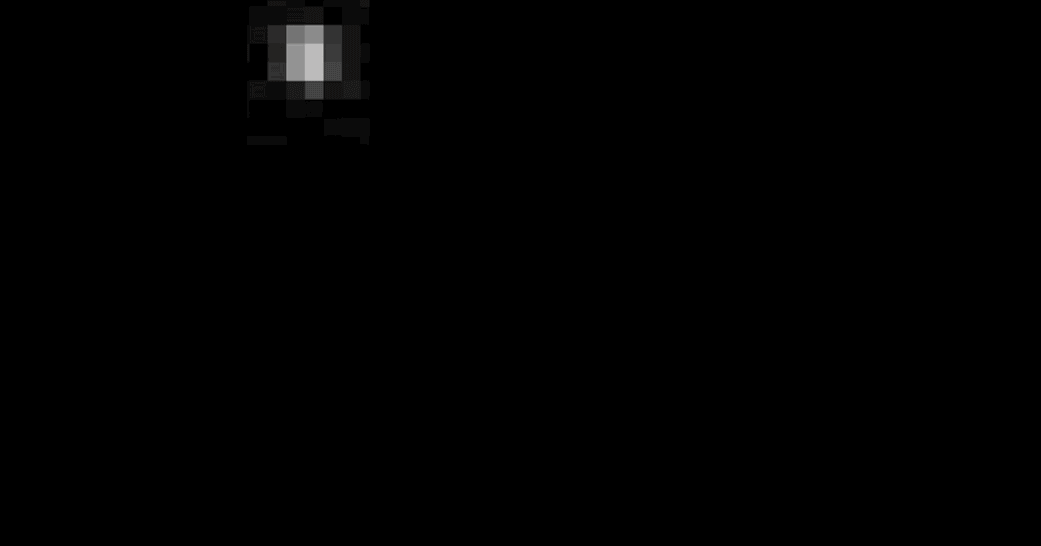 It remains to be seen if the valiant New Horizons will run afoul of the Mi-Go after its narrow escape during its previous rendezvous.
Artist's depiction of a
Mi-Go warrior princess
. Given that Mi-Go are fungi, we suspect our artist may have got into the liquor a bit early tonight.
Posted by: Pixy Misa at 08:44 PM | Comments (3) | Add Comment | Trackbacks (Suck)
Post contains 288 words, total size 2 kb.
1
Now that's what I call a fun-gal infection!
-j
Posted by: J Greely at Tuesday, January 01 2019 01:53 AM (tgyIO)
Posted by: Pixy Misa at Tuesday, January 01 2019 02:24 AM (PiXy!)
3
I grabbed all four pics she posted on Twitter, they were spectacular.
Posted by: Mauser at Tuesday, January 01 2019 09:28 AM (Ix1l6)
49kb generated in CPU 0.0182, elapsed 0.1017 seconds.
58 queries taking 0.0941 seconds, 336 records returned.
Powered by Minx 1.1.6c-pink.