Don't tell me what to do—owowowowow.
Saturday, August 30

The Lane At The End Of The Ocean
Digital Ocean
are a rather neat VPS provider. The fatal flaw with VPSes has always been I/O performance: You can't virtualise IOPS.
Couldn't.
SSDs.
To unpack that a little, an expensive top-of-the-line enterprise disk drive can deliver about 250 I/O operations per second (IOPS). Any SSD can handle tens of thousands.*
So if you throw away the spinning rust and use nothing but SSDs, VPSes actually
work
. And since all the complexity and expense came from trying to make the spinning rust work, rather than the VPSes themselves, this is actually a very cost-effective approach.
Case in point: A Digital Ocean "droplet" with one virtual CPU, 512MB of RAM, 20GB of storage, and 1TB of bandwidth costs just $5 per month.
My physical servers cost rather more than that - but then again, they have 32GB of RAM, 2TB of disk, and 240GB of SSD (all RAID-1) each. If you need 32GB of RAM, 2TB of disk, and 240GB of SSD, a physical server from a mid-tier provider is still going to be cheaper than Digital Ocean. But if you want to quickly pop a server into existence to try out, say, CentOS 7, a Digital Ocean droplet is hard to beat. Not only is it set up to your specifications in under a minute, but you're billed by the hour, up to a monthly cap - so if you only need something for a few hours, you only need to pay a few cents.**
Except that they are not - at least yet - in Australia. San Francisco, New York, London, Amsterdam, Singapore. Singapore isn't a terrible location to reach from Sydney, but it's not great either.
If only there were a provider in Australia that offered similar SSD-based VPSes -
Oh.
That were priced as low as -
Oh.
That was run by someone I'm familiar with, like the people behind Mammoth -
Oh.
Binary Lane
isn't as polished as Digital Ocean (yet), but they're a lot more flexible; you can select the number of CPUs, amount of memory, disk, and bandwidth all independently, and you can adjust them at will after the fact as well.
The one downside is that this being Australia, bandwidth is STILL FUCKING NIGHTMARE EXPENSIVE with the basic $5 plan with 200GB of bundled bandwidth turning into an $85 monster if you want the 1TB that Digital Ocean offer. Though it wasn't
that
long ago that I was paying that much for bandwidth out of a second-tier provider in the US.***
Oh, and they're in Brisbane, which means a 30ms ping instead of 15ms I got for my old Sydney-based VPS.
Edit:
Vultr
provide a similar service at a similar price with nodes in Seattle, Los Angeles, Dallas (where we are currently located), Atlanta, Miami, Chicago, New Jersey (where our backup server lives), London, Amsterdam, Paris, Frankfurt (currently sold out), Tokyo, and Sydney. (Yay!) Their configurations aren't as flexible as Binary Lane, but their worldwide scope is a big plus. Going to give them a try as well.
* Sustained random write performance is a fraction of the burst speed, but over the past five years that's improved from "a small fraction" to "a substantial fraction" and is no longer a problem for 99% of users.
** Literally - their VPSes start at 0.7c per hour.
*** Never mind that, I can remember when bandwidth cost me $30 per gigabyte, which rather puts $100 per

tera

byte in perspective. Come to think of it, excess bandwidth on my mobile phone still costs $30 per gigabyte.
Posted by: Pixy Misa at 02:49 AM | Comments (3) | Add Comment | Trackbacks (Suck)
Post contains 599 words, total size 5 kb.
Thursday, August 28


Monday, August 04

Puppy Poo!
What I watched: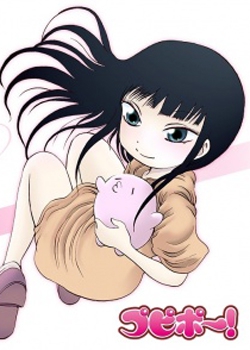 What I expected: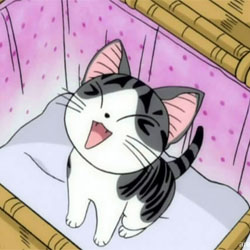 What I got:
Posted by: Pixy Misa at 03:26 AM | Comments (8) | Add Comment | Trackbacks (Suck)
Post contains 11 words, total size 1 kb.
Friday, August 01

Your MongoDB Has Evolved!
So, I got an email in my inbox about the MongoDB World conference and new features in MongoDB 2.8, and I'm like, yawn, wake me up when you have document-level locking and pluggable storage engines.
And the email is like:
... two new features available in MongoDB 2.8: Document-Level Locking and the Pluggable Storage Engine.
Oh.
Well, then.
ACID transactions too, maybe? Hmm?
TokuMX is a fork of MongoDB that provides document-level locking and a new storage engine with very effective compression (typically 5:1 vs. standard MongoDB), and ACID transactions on top of that. It's great. But it does drop a couple of features from MongoDB (full-text and geospatial indexes), and it turns certain common operations in MongoDB into anti-patterns. For example, explicit read-modify-write transactions work better on a busy database than MongoDB's built-in atomic operations.*
If MongoDB continue to improve their game and Tokutek improve theirs as well, it's a win-win, because it provides two viable open-source NoSQL databases with a common API. You can choose one or the other for your implementation-specific requirements, rather than having to deploy multiple databases to fit the needs of one application. Polyglot storage is red flag that your database isn't there yet.
* Or at least they did, I should take another look with TokuMX 1.5.
Posted by: Pixy Misa at 05:28 PM | Comments (5) | Add Comment | Trackbacks (Suck)
Post contains 216 words, total size 2 kb.
Thursday, July 31

Sweet(ish) Clementine
So my installation of iTunes 11.3 was, um, less than entirely successful. (Three days later the program
still
hasn't finished loading).
After looking around a bit I installed
Clementine
. The user interface is really awkward - the whole assumption is that you want to build playlists, and I simply never do that - and it's missing some features (like multi-threaded podcast downloads, or even a download queue).
But it
works
. I installed it, told it to import my 2TB of iTunes content, and a couple of hours later everything was there and playable (except, I'm assuming, for my DRMed audiobooks). All completed while iTunes itself was still struggling to load.
It uses 1/4 the memory of iTunes, and works about 20x faster. Even searching for podcasts on the iTunes store is 20x faster in Clementine than it is in iTunes.
I have to assume that iTunes works for
someone
, but when you've collected a couple of decades worth of music and seven years of podcasts under it, it becomes an exercise in futility, and it's been getting worse with each new release, until with 11.3 it became entirely unworkable.
Clementine may be something of an ugly duckling, but I'll take an ugly duckling over a turkey any day.
Posted by: Pixy Misa at 02:04 AM | Comments (9) | Add Comment | Trackbacks (Suck)
Post contains 210 words, total size 2 kb.
Monday, July 28

unTies
With every release of iTunes the application has become slower and less functional, until, with 11.3, Apple have apparently reached perfection, in that it does nothing at all.
Well, it uses up 600MB of memory and a CPU core, which might be considered something. So let us say, it does nothing
useful
.
Posted by: Pixy Misa at 12:53 AM | Comments (5) | Add Comment | Trackbacks (Suck)
Post contains 53 words, total size 1 kb.
Sunday, July 27

Science Girls
Posted by: Pixy Misa at 05:33 PM | Comments (2) | Add Comment | Trackbacks (Suck)
Post contains 2 words, total size 1 kb.
Friday, July 25

So I Figure...
The way out of my Android mess is to spend more money. Fortunately, not a lot of it.
My Nexus 7 suits my needs perfectly for reading and playing Kairosoft games at home, and when I take one of my (rare) trips to see my family, it can come along with me. Not a problem. Which reminds me: I need to buy a new backpack before October; the old one got left outside and died.
My Xperia Z Ultra is fine as a take-anywhere mini tablet with plenty of room for music, videos, files, and stuff. Not quite right for reading entire novels, but
far
better than the typical 4-5" phone for checking email and browsing the web.
My Nexus 5, though, isn't quite right. It's too big to sit comfortably in my shirt pocket, too small to do anything complex (it looks tiny next to the Z Ultra), and doesn't have enough storage to make a good media player.
I think the right thing to do is to replace it with something like the Xperia Z1 Compact, which is a good bit smaller and will work with a 128GB micro SD card just like the Z Ultra. I haven't filled up the first card yet, after days of determined downloading. With two, I can put my audiobooks on the Ultra and music and podcasts on the Compact and get twice as much of everything and still have room left over.
The Z1 Compact is a mid-range device at a mid-range price (albeit with a high-end CPU and camera) so it won't break the bank, and I'll avoid ever suffering a repeat of yesterday's fiasco.*
And that means I can finally leave my 160GB iPod to rest. It still works fine; that thing is built like a brick. But it's kind of clunky by 2014 standards.
* Over four hours to download a one-hour podcast episode.
Posted by: Pixy Misa at 09:41 PM | Comments (1) | Add Comment | Trackbacks (Suck)
Post contains 319 words, total size 2 kb.

Full Fathom Five My Monkey Lies
Full Fathom Five
, Max Gladstone
The Rhesus Chart
, Charles Stross
Two new additions to existing fantasy series by two of my favourite writers. Not the best time for my Nexus 7 to suddenly die.
Full Fathom Five
is the third in Max Gladstone's Craft sequence (
Three Parts Dead
,
Two Serpents Rise
) which merges Vancean fantasy with the corporate thriller, so the key plot element shared by the three works is a sort of necromantic forensic conveyancing. In this world, gods and souls are not just real, they are public utilities and currencies.
Our main characters on this outing are Kai, who constructs bespoke demigods for a fantasy-Hawaii-based spiritual mutual fund, and Izza, a street urchin with an unexplained hotline to Heaven. When one of the idols managed by Kai's employer is endangered by the failure of a risky investment, Kai dives in (literally) with a last-minute leveraged buyout offer, and her life starts to unravel.
There follows a great deal of running around, getting hit on the head (literally, figuratively, or spiritually), unexpected betrayals, unexpected fidelities, and in the end triumph pulled from the jaws of a thing with lots and lots of teeth, which is pretty much the same formula as the previous two books.
Which works just fine for me.
Full Fathom Five
expands on the scope of the first two books, showing us that the events of the three stories are not just happening in a shared world, but follow closely on one another, and are perhaps directly related. That leaves me looking eagerly forward to Gladstone's next entry in the series. I'd be ready and willing to buy more standalone novels as long as he keeps writing, but if he can take the series to the next level, so much the better.
If you liked the first two books you won't want to miss this. If you haven't read any of them, start with Three Parts Dead; while the books work in any order (so far) it's the easiest to get into.
---
The Rhesus Chart is the fifth in Charles Stross' Laundry Files (The Atrocity Archives, The Jennifer Morgue, The Fuller Memorandum, The Apocalypse Codex) that follows the trials of British civil servant Bob Howard, a former computer scientist corralled into working for a super-secret division of MI-6 tasked with defending the Universe. The series is a cross between the classic Cold War spy thriller and Lovecraftian cosmic horror. (Indeed, the recent Laundry Files novella Equoid involves Lovecraft himself.)
This time out.... Frankly, this time out is disappointing. The previous novels involved adventure, danger, action and excitement, even if Bob didn't want any part of it. This novel never leaves London, much less Earth; it never really gets beyond second gear. Though the story is told in first person, a good half of the action takes place when Bob is not present, and is told by reconstruction or after-action report.
This applies even to the climactic scenes of the novel, which turns a Pyrrhic victory into merely a damp squib. It's still a decent read, but given how well the series started out, this latest outing is so much less than it might have been. I would not really recommend it either to a new or an established reader of the series; instead, pick up Equoid and the other short works.
Posted by: Pixy Misa at 06:49 PM | Comments (1) | Add Comment | Trackbacks (Suck)
Post contains 561 words, total size 4 kb.
71kb generated in CPU 0.04, elapsed 0.0905 seconds.
58 queries taking 0.0564 seconds, 263 records returned.
Powered by Minx 1.1.6c-pink.