Saturday, July 22

Tohru
Not this one: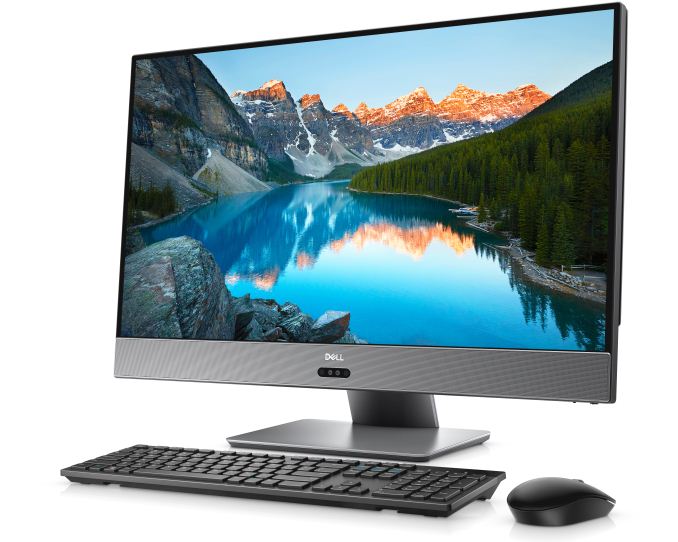 The Dell Inspiron 27 7000. The model I'm looking at has a 4k screen, 8-core Ryzen 1700 CPU and 16GB RAM, a Radeon RX 580 graphics card with 8GB RAM, a 256GB SSD and a 1TB disk drive.
It's 15% off for the next week, so instead of paying a little more for the convenience of an all-in-one system, it's actually cheaper than I could build myself. Particularly right now with the extinction-level event that's hit mid-range video cards.
Update: Order placed! I added a three year warranty, three year accidental damage insurance, a speaker system and their fancy Bluetooth keyboard and mouse and it still came out cheaper than the bare system was before. (The US models ship with the fancy keyboard, but for some reason they went with a cheaper one in Australia.)
Tohru will be a little sister to Taiga, my 2015 Retina iMac. Yes, tiger and dragon. No, I didn't specifically plan that.
Update: ETA was two weeks when I placed the order. It's now two days for the system, which is great... And two weeks for the keyboard.
Update: Keyboard just arrived. That was a quick two weeks!
Update: Tohru has shipped! Keyboard is currently showing an ETA of Sunday...
Update: The keyboard is very good. Similar feel to Apple's full-size keyboard (not the terrible "Magic" keyboard), but a bit firmer and with a little more key travel. I paired it with my iMac via Bluetooth and it works fine. The mouse also works perfectly with the iMac and has proper buttons and a scroll wheel. This is great because both keyboard and mouse can pair with three devices, so I can have one keyboard for Tohru and Taiga and Azusa and hot-switch.

Dell really needs to make a version of this keyboard with Apple key labels. It's better than anything Apple currently sells.
Posted by: Pixy Misa at 11:29 PM | No Comments | Add Comment | Trackbacks (Suck)
Post contains 315 words, total size 2 kb.
48kb generated in CPU 0.0129, elapsed 0.0955 seconds.
56 queries taking 0.0869 seconds, 331 records returned.
Powered by Minx 1.1.6c-pink.