Saturday, January 18

Daily News Stuff 18 January 2020
Great Lamington Famine Edition
Tech News
Australia Day coming up and you cannot get gluten-free lamingtons for love or money.



Nvidia cut the price of the RTX 2060 to compete with the Radeon 5600 XT so AMD increased the performance of the 5600 XT. (Tom's Hardware)

Yes, it's already shipping; this is a BIOS update. Since the 5600 XT is a cut-down 5700, AMD potentially has a lot of room to tinker like this.



When your smart home gets a lobotomy. (Ars Technica)

Don't buy vendor-locked products if there's any alternative.



DigitalOcean is laying off between 6 and 10% of its staff. (Tech Crunch)

Not sure what is going on here because as far as I know DigitalOcean is growing and hasn't needed to raise money since 2017.



The Rust community collectively went bananas this week. It will blow over.

Here's a Reddit thread discussing a blog post discussing the Reddit threads discussing the events.

Yes, one of those.



A dual 2.5Gb Ethernet adapter. (Serve the Home)

Okay, first of all, why? I mean, it's $50, so I guess the answer is why not, but still...



An unknown hacker has been remotely patching vulnerable Citrix servers. (ZDNet)

Apparently to keep out the competition and not out of the goodness of his or her heart.



There's a new vulnerability in Internet Explorer. (ZDNet)

Use one of the other 700 browsers available for free.



97.5 is the new 98.6. (Smithsonian Magazine)

For some reason, average human body temperatures seem to be going down, and it's not just due to older measurements being less accurate. The cause is most likely environmental, because human evolution doesn't act that fast.



It's not just you, Google really did crap all over their search results last week. (The Verge)

Here's how to remove the crap with UBlock Origin or AdBlock Plus. (LifeHacker)



So, my NBN plan has no bandwidth cap. On ADSL I had a pretty generous limit of 1.2TB which only became a problem when my external drive died and I had to re-sync my entire Dropbox account and all my Steam and iTunes files. If I hadn't had local backups that would have taken months. Now... Days.
Other News
Picture of the Day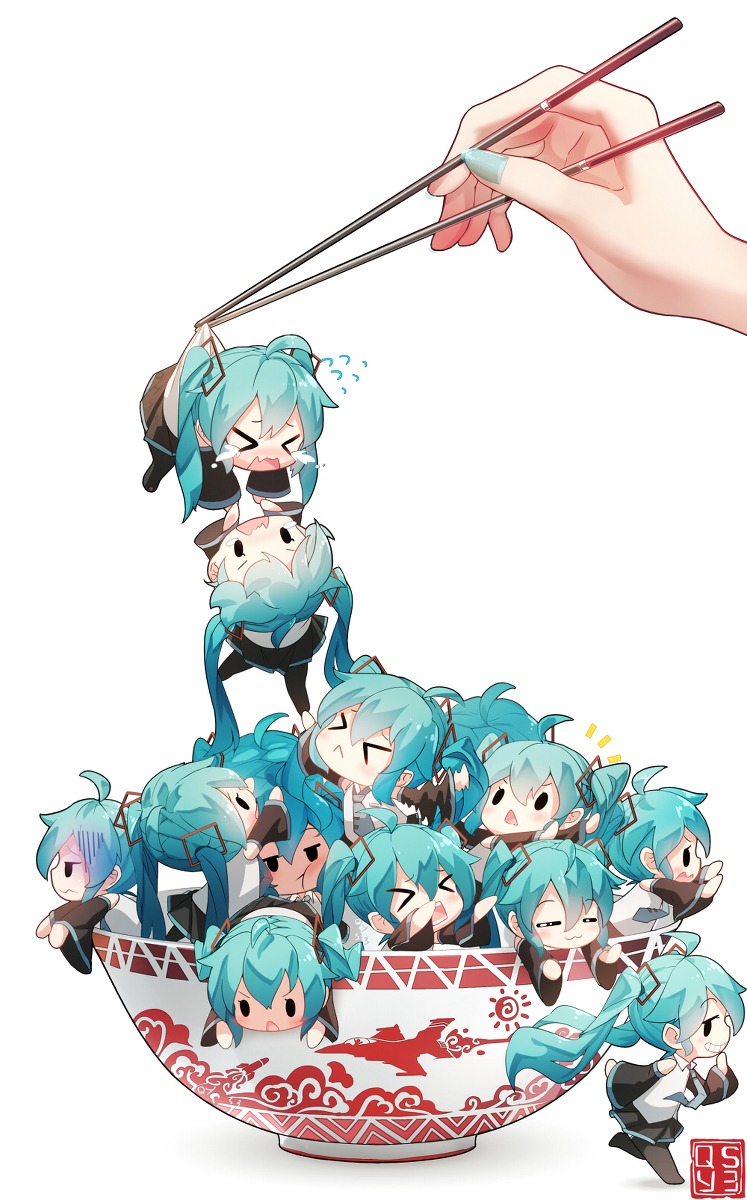 Miku by 千夜QYS3
Disclaimer: Just because you can download a terabyte a day doesn't mean you have enough disk space to keep that up for very long.
Posted by: Pixy Misa at 10:42 PM | Comments (4) | Add Comment | Trackbacks (Suck)
Post contains 472 words, total size 6 kb.
Posted by: Rick C at Sunday, January 19 2020 07:53 AM (Iwkd4)
Posted by: Rick C at Sunday, January 19 2020 07:57 AM (Iwkd4)
Posted by: Rick C at Sunday, January 19 2020 08:09 AM (Iwkd4)
Posted by: Pixy Misa at Sunday, January 19 2020 04:49 PM (PiXy!)
55kb generated in CPU 0.0299, elapsed 0.2308 seconds.
58 queries taking 0.2083 seconds, 339 records returned.
Powered by Minx 1.1.6c-pink.