You know when grown-ups tell you everything's going to be fine, and you think they're probably lying to make you feel better?
Yes.
Everything's going to be fine.
Wednesday, March 31

2009 Supernatural Schoolgirls In Anime?
Need a name for
my latest toy
: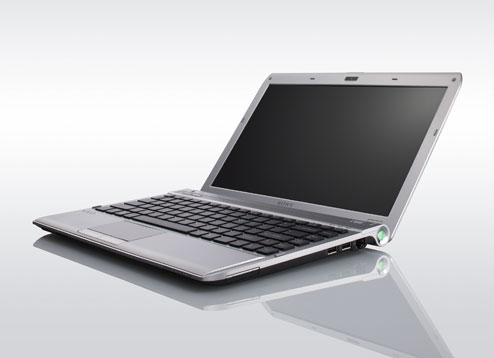 Well, either a supernatural schoolgirl or a moeblob. My desktops are Haruhi, Yurie, Nagi and Tanarotte, and for the next desktop I'll probably skip back to Shana. My old notebook is Potemayo. My file servers are Pepper and Salt and will be joined by Sugar as soon as the
LaCie 5big Network 2
ships.
Were there any chugakusei or joshikosei kami in 2009 at all?
Posted by: Pixy Misa at 12:58 PM | Comments (10) | Add Comment | Trackbacks (Suck)
Post contains 77 words, total size 1 kb.
Sunday, March 28

I'll Take A Dozen Gross
An ad from the provider I'll be getting the next mee.nu server from:
- Pentium D 930 (NOTE, WE ONLY HAVE 10 of these)
2GB RAM
1x500GB HDD
100,000GB Bandwidth
*ONLY IN DALLAS*
Price: $133.65 /month - free setup
Yes, that's the correct number of zeroes.
I'll be keeping the main system on the current hardware, and using one of these (actually a somewhat larger model, but the same bandwidth) to offload bulk content (podcasts, videos, file downloads, media streams) automatically via Minx. That essentially erases my bandwidth worries for the next five years.
Posted by: Pixy Misa at 10:00 PM | Comments (2) | Add Comment | Trackbacks (Suck)
Post contains 98 words, total size 1 kb.
Friday, March 26

Multiple Stupids
There are reports all over the place about AMD's upcoming
Opteron X12
processor, which is desgined for 2- and 4-socket motherboards and has 12 cores (except when it doesn't).
The same quote appears over and over:
Provantage is taking orders for Opteron X12 6100 series chips that run at clock speeds between 1.7GHz and 2.4GHz. The chips have 12 cores, with 16MB or 18MB of cache, and draw between 65 watts and 105 watts of power.
Which means that no-one has bothered to think about it.
The X12 (codenamed Magny-Cours) is two Istanbul chips in a single package with an internal HyperTransport link, providing four memory channels and four external HT links. Istanbul, which is based on the desktop Phenom II, has 512K of L2 cache per core and shared 6MB of L3 cache.
What that means is that a 12-core processor will have 18MB total cache.
Those 16MB processors are 8-core. So far as I can tell, no-one has noticed that.
Which leaves the question of why they hell are they called X12 processors when they're really X8?
Update: Oh, yeah, the reason I wrote this is that the cheapest of the X12 chips runs at 2GHz and costs $293. That would be incredbily cheap for a quad-socket 12-core CPU, even one that runs at 2GHz. Those chips commonly run to thousands of dollars. But it's really only an 8-core CPU, which is just terribly disappointing... Okay, actually, it's still pretty amazing value. If quad-core motherboards turn out to be affordable (and they could be, because they won't require any special glue logic) then you can build a very nice 32-core system for not a lot of money.
Posted by: Pixy Misa at 03:15 PM | No Comments | Add Comment | Trackbacks (Suck)
Post contains 279 words, total size 2 kb.
Sunday, March 07

Damn Zombies!
Asus almost make a really brilliant little server motherboard, the
P7F-E
.
I say almost, because it's full of zombies.
See that third ethernet port on the back? It's for remote management - KVM-over-IP. Except that it doesn't actually
work
unless you add a KVM-over-IP card.
Those eight extra SATA ports? Brilliant! Except that they don't actually
work
unless you add an eight-port RAID controller. Which, coincidentally, costs more than the motherboard.
Zombie I/O ports. I hate zombie I/O ports.
Update: The same goes for the
Z8PE-12DX
, which I was going to order for my day job. Now I'll need to budget for a RAID controller as well.
Posted by: Pixy Misa at 02:10 AM | Comments (4) | Add Comment | Trackbacks (Suck)
Post contains 109 words, total size 1 kb.
Saturday, March 06

Lian-Li, Lian-Li, Why Hast Thou Forsaken Me?
They've stopped making the PC-V600, the best small computer case I've ever used. All four of my desktop machines (Haruhi, Yurie, Nagi and Tanarotte) are in these cases, silver for the Windows boxes, black for Linux.
I ordered another two of them while they're still in stock, one of each colour. If I ever end up with more than six desktop machines running, I'll have worse problems to deal with than mismatching cases...
I discovered the discontinuation while shopping around for a decent midi-tower server case, something that seems to be almost extinct. Why the hell do manufactures manufacture cases with 7 5.25" bays and 2 3.5"? Who actually uses 7 DVD drives at once? I'm looking at colocating a small server at a budget colo facility, and it's cheaper and easier to build a tower box than a rack mount one, and costs no more to host.
I did find
one
case that suits my needs -
the Fractal Design Define R2
. It has eight 3.5" drive bays behind two 120mm fans (which is far more than the V600's 3 bays, with another 3 via an optional converter that fits 3x3.5" drives into 2x5.25" bays) and room for another 5 120mm fans in various locations. And it's available in
three
colours. In case I want to run yet another operating system, I guess.
Posted by: Pixy Misa at 05:53 PM | Comments (1) | Add Comment | Trackbacks (Suck)
Post contains 231 words, total size 2 kb.
65kb generated in CPU 0.05, elapsed 0.4916 seconds.
54 queries taking 0.4637 seconds, 348 records returned.
Powered by Minx 1.1.6c-pink.