Saturday, March 08

Licensed To UI
For about a year, I've been looking for themes to license for mee.nu. I need a blog theme and a control panel theme*, and I need them to be clean, easily integrated, and based on a robust framework Bootstrap rather than some random assemblage of PSDs.
Themes like this are readily available and typically cost $10-$20...
Per web site.
Extended licenses for developers run into hundreds or thousands of dollars. About this time last year, I found a blog theme that I was pretty happy with, and then, before I could actually buy the extended license needed, the store selling it change their license terms so that I couldn't use it anyway.**
Anyway, last year was kind of a mess and little progress was made. Last week I was poking around the theme stores again, and I found this little puppy: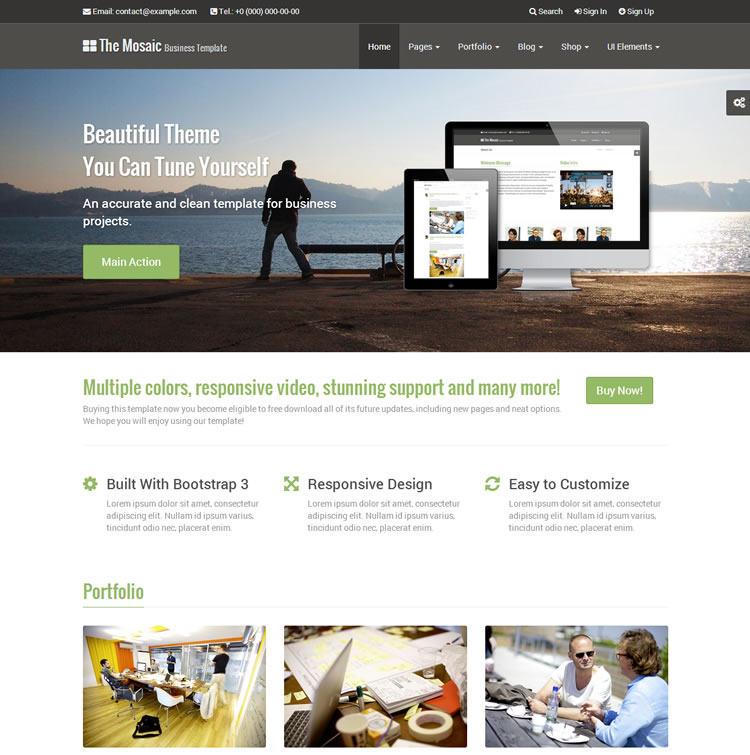 Nice, clean, simple design. It had only been out a couple of weeks and had already had an update adding new features. It had the double menubar I need (so that I can have a mee.nu menu and a site menu), and a good selection of page templates.
And it cost $100. For the
extended
license. The one I'd been looking at last year was $850; others have been well over $1000.
It will take a while to transmogrify it into the new mee.nu theme, but right now my version looks something like this: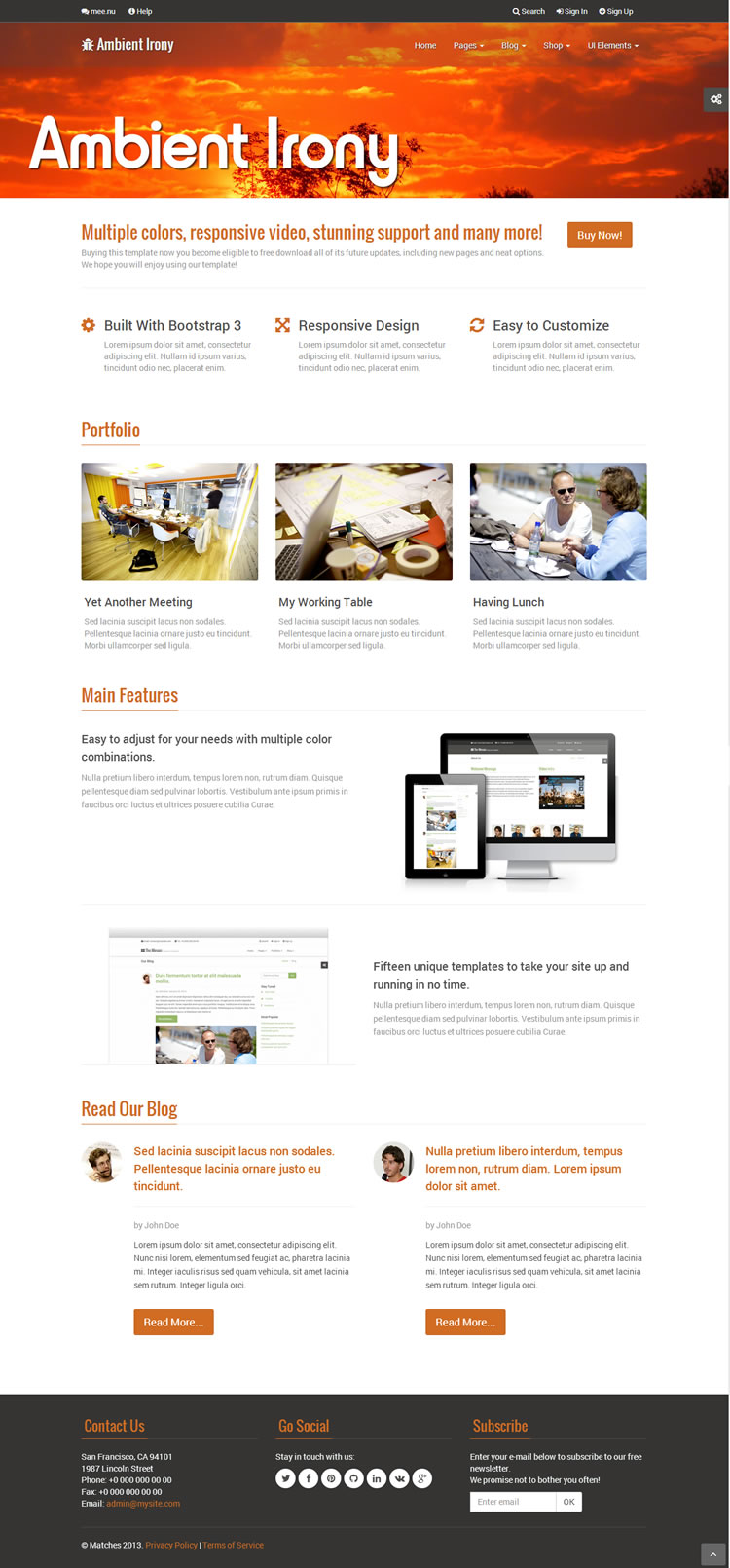 I still needed a control panel theme. Again, there's no shortage of these, but they cost $500 and up. Sometimes very up. Except on the same day I found one called
Lanceng
. which wasn't quite what I was after and would take some work to tidy up (it's a bit noisy, visually), but was $50 for the extended license: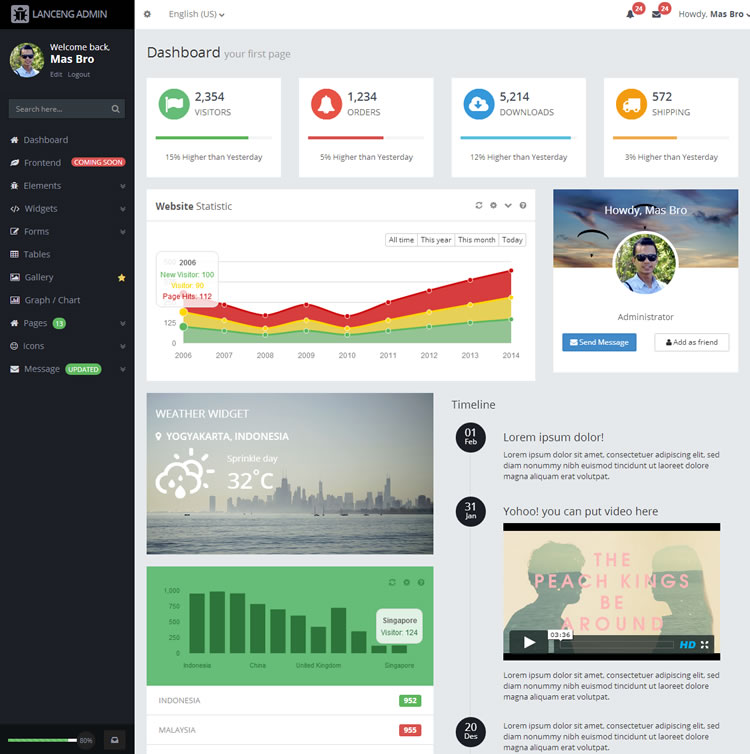 So I was set. And then, last night, I found
SpaceLab
, visually clean and $100 for the extended license: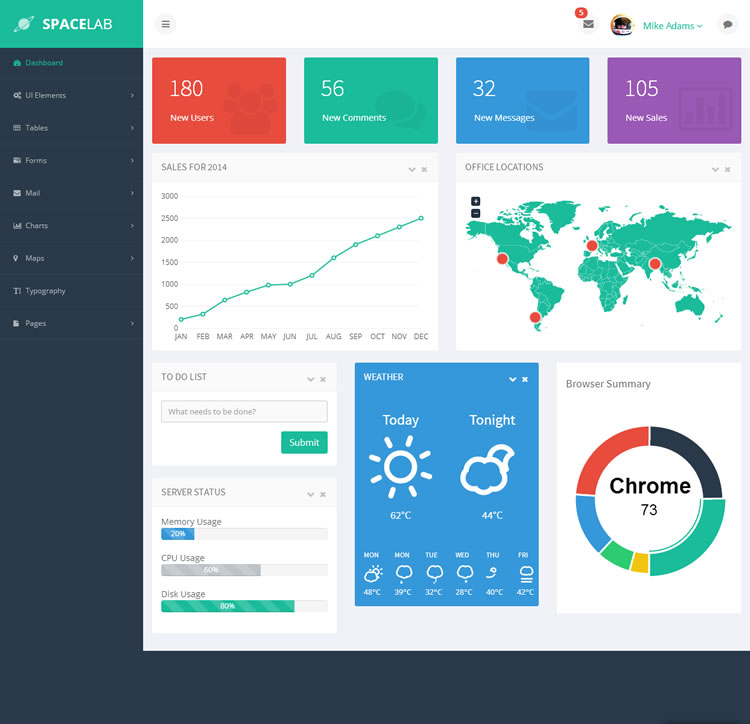 Now
I'm set. I just need to smoosh them all together somehow...
* And maybe some others, but that's the basics.
** They originally had a clause specifically allowing online services like mee.nu. They replaced it with a clause specifically disallowing online services like mee.nu. There's a loophole in the new terms that I could wriggle through, but I'm not interested in going there.
Posted by: Pixy Misa at 02:21 PM | Comments (1) | Add Comment | Trackbacks (Suck)
Post contains 388 words, total size 3 kb.
1
If you want to use The Pond as a testbed... average user, decent number of visitors, etc... let me know!
Posted by: Wonderduck at Monday, March 10 2014 10:26 PM (OLSt7)
Comments are disabled. Post is locked.
47kb generated in CPU 0.073, elapsed 0.2133 seconds.
56 queries taking 0.188 seconds, 334 records returned.
Powered by Minx 1.1.6c-pink.