CAN I BE OF ASSISTANCE?
Shut it!
Thursday, July 27

USB 3.2
One of the tricks with the USB Type-C connector is that both the plugs and cables are reversible - plug in either end, either way up, and it just works.
They do this by having two pairs of wires and crossing them over in the cable, so whichever way you connect it you are connected to the right pins at the other end.
It's also possible to do this by having a smarter USB controller chip that crosses the signals over itself. That way you only need one set of wires - or you can use existing cables with two sets of wires and run twice as fast.
The engineers who design this stuff can see the obvious too, and just announced USB 3.2, running at 20 gigabits per second, up from 10 gigabits for USB 3.1 and 5 gigabits for USB 3.0, and roughly 2000 times faster than USB 1.0.
Now if they can just use it to replace SATA cables, I'll be happy.
Posted by: Pixy Misa at 11:29 AM | Comments (3) | Add Comment | Trackbacks (Suck)
Post contains 167 words, total size 1 kb.
Wednesday, July 26

Thank You Hairy Robot
The Mediapad M3 is pretty great, but suffers an odd problem: If you touch the bottom edge of the screen, just above the home button, it opens a Google web page. Completely useless but immensely irritating if you're playing a game and try to tap on something and BOOM Googled!
Five stars.
Speaking of the Mediapad M3, it looks like Nougat (Android 7.0) is finally showing up. Users in Europe are already getting the update, but it hasn't landed for US devices yet. (And mine is technically a US device.)
Assuming that Huawei hasn't screwed it up, that will remove my last hesitation on recommending this tablet. I couldn't be happier with the hardware, but the software needed some tweaking.
Posted by: Pixy Misa at 10:44 PM | No Comments | Add Comment | Trackbacks (Suck)
Post contains 142 words, total size 1 kb.
Tuesday, July 25

Good To Know
Apparently a Ryzen R7 1700 with a Radeon RX 480
can run Civilization 6 at 4K at 48 frames per second.
(Tohru has an R7 1700 and an RX 580, which is a few percent faster than the 480. And a 4K screen. And I picked up Civ 6 for about $20 in the Steam summer sale.)
That's better than I expected; the RX 580 is marginal for 4K gaming, and I was expecting to have to drop down to 1080p. Not that that is really a hardship. But it seems most of the benchmarks are for actiony games that I don't play anyway, and for strategy stuff it does a lot better.
Posted by: Pixy Misa at 06:49 PM | No Comments | Add Comment | Trackbacks (Suck)
Post contains 116 words, total size 1 kb.

Shana
I also got one of these on the weekend: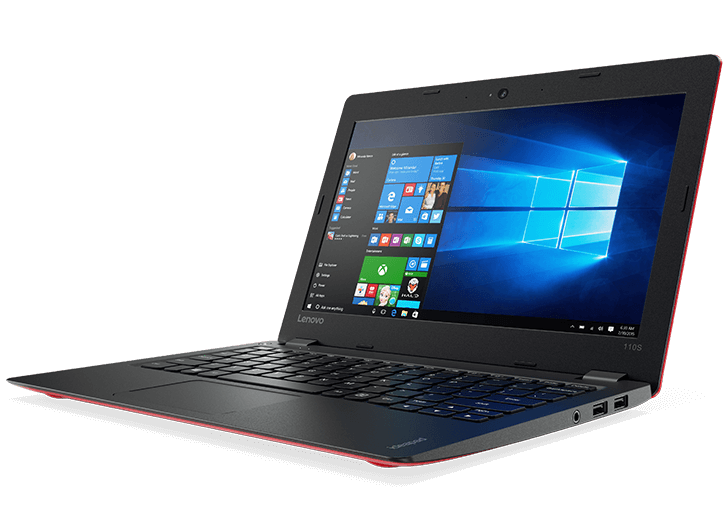 Lenovo Ideapad 110S
It's to use as a spare PC for watching TV and arguing on Twitter in the bedroom. It replaces Potemayo, an old HP laptop running Windows 8.
Cost me $250 on sale - about US
$180
$200* - and despite the limitations (Atom CPU, 2GB RAM, 32GB SSD) it's actually pretty good. The screen is
much
better than the 5-year-old Potemayo; it's a TN panel, but a good one. The CPU is faster (though still slow), the memory is adequate, though barely, and the SSD is a thing that exists. Considering that a Windows 10 license alone is $150, I'm not going to complain.
Mostly, though, it gets a wifi signal. Potemayo always had lousy wifi, and it's been getting worse as the airwaves get more crowded. That's what got me out of the house on the weekend to buy a new computer - I wanted to watch some Flying Witch and got the
no wifi for you
message.
Shana has no such problems, at least so far.
For a device that has clearly been built to a price rather than a performance level, it's surprisingly well-made. It's light-weight but solid, the keyboard is crisp, the screen is bright and colourful, and overall it's a slim, sleek, and attractive little device.
There's also a 14" model with 4GB ram and a 64GB SSD, which is probably the way to go if you want to use it for anything more than watching anime. I can see Windows 10's eternal upgrades eventually eating that 32GB SSD even without installing any applications.
It does have three USB ports and a micro-SD slot for storage upgrades, and I stuck in a 32GB card for my files, but Windows wants its C:.
For 1/10th the price of Tohru, Shana delivers 1/10th the performance, has 1/10th the RAM, 1/10th the storage, and 1/10th the pixels. About 1/10th the weight as well. This seems fair to me.
* The Australian dollar did what? Well.... Good.
Posted by: Pixy Misa at 06:21 PM | No Comments | Add Comment | Trackbacks (Suck)
Post contains 341 words, total size 3 kb.
Saturday, July 22

Tohru
Not this one: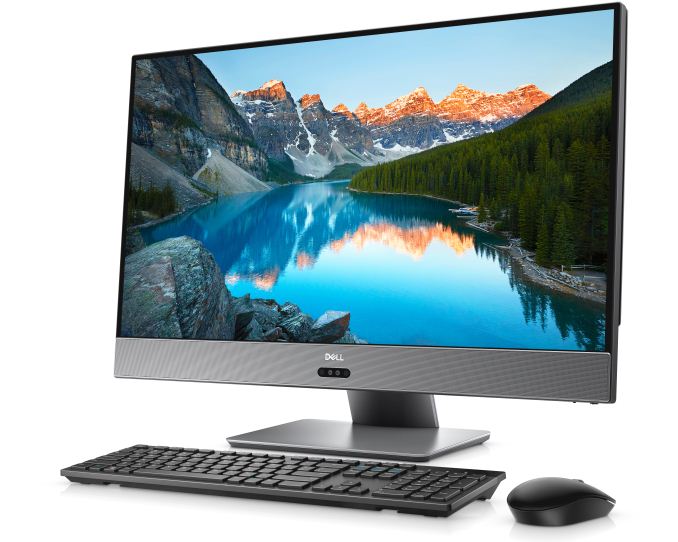 The Dell Inspiron 27 7000. The model I'm looking at has a 4k screen, 8-core Ryzen 1700 CPU and 16GB RAM, a Radeon RX 580 graphics card with 8GB RAM, a 256GB SSD and a 1TB disk drive.
It's 15% off for the next week, so instead of paying a little more for the convenience of an all-in-one system, it's actually cheaper than I could build myself. Particularly right now with the extinction-level event that's hit mid-range video cards.
Update: Order placed! I added a three year warranty, three year accidental damage insurance, a speaker system and their fancy Bluetooth keyboard and mouse and it still came out cheaper than the bare system was before. (The US models ship with the fancy keyboard, but for some reason they went with a cheaper one in Australia.)
Tohru will be a little sister to Taiga, my 2015 Retina iMac. Yes, tiger and dragon. No, I didn't specifically plan that.
Update: ETA was two weeks when I placed the order. It's now two days for the system, which is great... And two weeks for the keyboard.
Update: Keyboard just arrived. That was a quick two weeks!
Update: Tohru has shipped! Keyboard is currently showing an ETA of Sunday...
Update: The keyboard is very good. Similar feel to Apple's full-size keyboard (not the terrible "Magic" keyboard), but a bit firmer and with a little more key travel. I paired it with my iMac via Bluetooth and it works fine. The mouse also works perfectly with the iMac and has proper buttons and a scroll wheel. This is great because both keyboard and mouse can pair with three devices, so I can have one keyboard for Tohru and Taiga and Azusa and hot-switch.

Dell really needs to make a version of this keyboard with Apple key labels. It's better than anything Apple currently sells.
Posted by: Pixy Misa at 11:29 PM | No Comments | Add Comment | Trackbacks (Suck)
Post contains 315 words, total size 2 kb.
Tuesday, July 11

SMR Drives Are Not The Fastest Things In The World...
Actually, they're bimodal. If you try doing random writes to an SMR drive (like the Seagate Archive models) you can hit 1000 IOPS for the first 20GB of data, after which it will plummet to about 5 IOPS. This is because they implement a WAFL cache.
For reads, they're just like any other hard drive.
Currently backing up 20 million files - about 5TB in total. Transfer completed, verifying now.
Posted by: Pixy Misa at 05:14 PM | Comments (5) | Add Comment | Trackbacks (Suck)
Post contains 80 words, total size 1 kb.
Sunday, July 09

I Love It When A Plan Comes Together!
Had to transfer files from some old servers to their replacements this weekend, so I can shut off the old servers and save money for new toys.
First I thought I'd make sure the new servers were all up to date, so I did the usual apt update; apt upgrade dance and they didn't boot anymore and instead showed an absence of bootable drives and a kernel panic.
Which isn't possible, because without a bootable drive there'd be no kernel to panic, so I knew something else was going on. Fortunately at that point I was logged in on the console using VNC (which
sucks
when you have to use it from the other side of the planet, let me tell you) and was able to coax them both into booting again from an older kernel. Seems there's something amiss in 4.4.0-81 and -83 on these particular machines, though I have others running just fine.
Thankfully it was nothing worse; once I purge the newer kernels both machines rebooted just fine. Now the file transfer is running and I can just leave it to do its job; it's about 30 million files so it will take a day or so.
Update: And there's a bad drive on one of the new servers. Yay. At least I can hand that off to someone else to sort out.
Update: Went to the bathroom, came back, and they'd replaced the drive for me. These guys are good!
Posted by: Pixy Misa at 11:41 PM | No Comments | Add Comment | Trackbacks (Suck)
Post contains 252 words, total size 2 kb.
Friday, July 07

California Vs Texas
California Approach
iMac Pro: 8 cores, beautiful integrated retina display, starts at $4999, zero user-serviceable parts.


Texas Approach
Dell Inspiron 27: 8 cores, beautiful integrated retina display, starts at $1799*, user can replace memory, solid state drive, hard drive, processor, wifi, camera, speakers, display panel... Basically, everything.
Oh, and the Dell has an HDMI input so it doubles as a monitor, something the iMac used to be able to do. I'm probably going to order one next week.
* $1799 configured with 8 cores, 16GB RAM, 256GB SSD, 1TB HDD, 8GB Radeon RX 580, and a 4K retina display. Models start at $999.
Posted by: Pixy Misa at 11:30 AM | Comments (8) | Add Comment | Trackbacks (Suck)
Post contains 106 words, total size 1 kb.
Tuesday, July 04

Go Mine Somewhere Else, Damn You
So I'm finally ready to place an order for my new PC - I'm thinking an AMD Ryzen 1700 - and I just took a look online to see what the situation is with video cards.
Well...
On the AMD side, there are
no
Radeon 580 or 570 cards available, and no 4GB 560 cards either. Only the 2GB model, which doesn't have enough memory for effective mining, and the low-end 550.
On the nVidia side, there are almost no 1070s in stock, and the price has jumped on all of them, stock or not. The cheaper 1080s are all gone. The 1060s are all gone. There's some 1050s and a couple of 1050 Ti cards, and there's some 1080 Ti cards available if I want to spend $1200 on a video card.
Bah.
I may go ahead and just get a 1050 Ti until the situation improves. I don't have much time to play games at the moment anyway.
Update: Wait, Newegg now ships to Australia. They have some RX 580 cards in stock at non-inflated prices, but only in bundles with the Ryzen 1700X. Hmm.
Update Part Deux: There's also this puppy: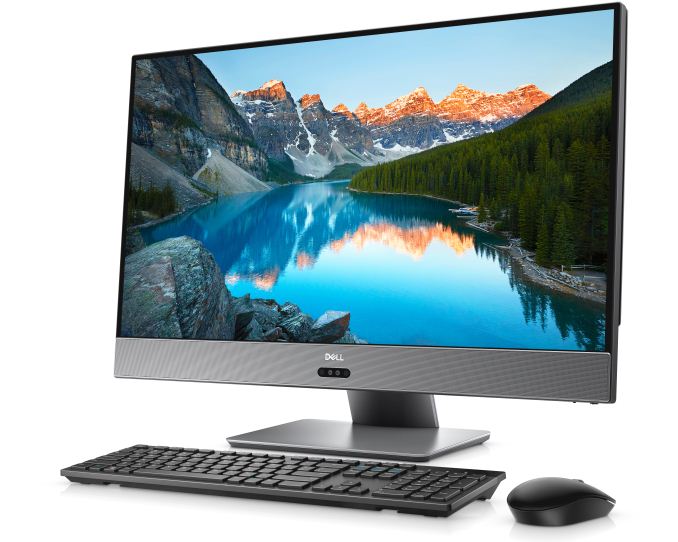 It offers an 8-core Ryzen 1700, 16GB memory, Radeon RX 580 8GB video card, 27" 4K IPS display, and a 256GB PCIe SSD + 1TB spinny drive. It also has HDMI in so it can act as a monitor.
I checked the service manual, and memory, SSD, disk drive, and even the CPU are user-upgradeable. It does cost a bit more than building it myself, but still a lot cheaper than my iMac.
Posted by: Pixy Misa at 08:49 PM | Comments (4) | Add Comment | Trackbacks (Suck)
Post contains 273 words, total size 2 kb.
73kb generated in CPU 0.0447, elapsed 0.2424 seconds.
54 queries taking 0.2131 seconds, 357 records returned.
Powered by Minx 1.1.6c-pink.