Is this how time normally passes? Really slowly, in the right order?
Friday, March 30

All Purpose Cultural Shopping Arcade Abenobashi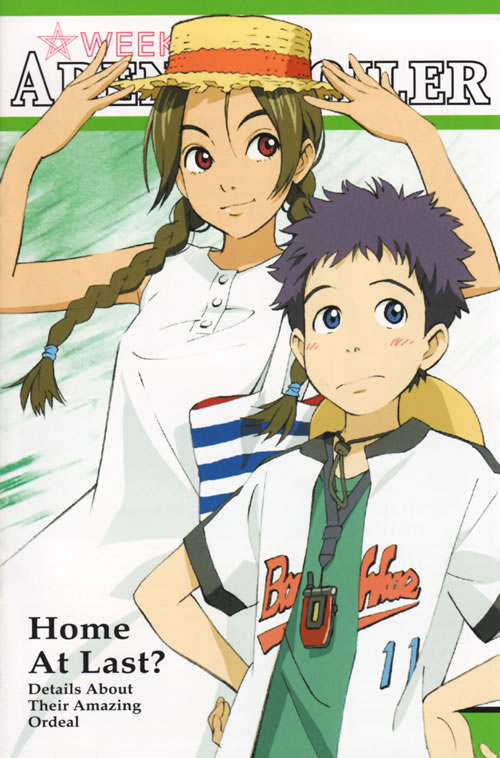 The music is good too.
Posted by: Pixy Misa at 05:09 PM | Comments (2) | Add Comment | Trackbacks (Suck)
Post contains 11 words, total size 1 kb.
Wednesday, March 28

Haruhi-sama!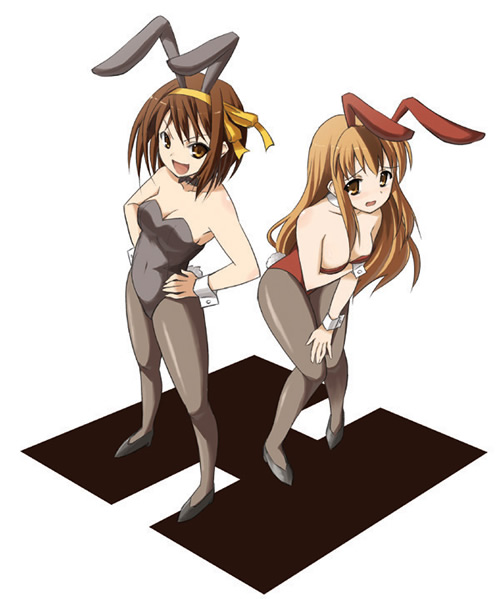 Steven wrote:

Though it's good, it doesn't strike me as being that outstanding. I suspect that what I'm missing is context. What I suspect I'm missing is that the hooplah was from people who were comparing it to all the other shows that came out at the same time, and by comparison to the normal run-of-the-dreck series from the last year, it really did seem like a lightning strike.
Context is key, in two ways.
First, as Steven says, 2006 was a pretty blah year for anime, and
Haruhi
is a good show, with a solid story, strong cast, and high production values.
But second, and specific to
Haruhi Suzumiya
, is the effect of the re-ordering of the episodes. It's effective when you watch the episodes one after the other, but it's crazy-making when you watch them a week apart.
BBCode update one for the morning: You can now add links to the attribution in [
quote
] tags. Just separate the author name and the link with a pipe character, |. So in this case, the code was [
quote="Steven|http://denbeste.nu"
], producing
Steven wrote:
Posted by: Pixy Misa at 09:17 AM | Comments (5) | Add Comment | Trackbacks (Suck)
Post contains 176 words, total size 1 kb.
Saturday, March 03

48kb generated in CPU 0.0196, elapsed 0.1157 seconds.
52 queries taking 0.1024 seconds, 239 records returned.
Powered by Minx 1.1.6c-pink.