You know when grown-ups tell you everything's going to be fine, and you think they're probably lying to make you feel better?
Yes.
Everything's going to be fine.
Saturday, December 23

So, What Happened There...
I was planning to do a server migration last weekend, but the new server died.
So it got pushed back until basically the last minute before the old server was set to get cancelled on Thursday - and then on Thursday Akismet, the spam filtering service provided by Wordpress, basically dropped dead. Don't know what's up with that, but it took out not only all commenting on mu.nu and mee.nu, but also the old server itself due to a huge backlog of requests (it was taking forever for Akismet to eventually time out).
This happened
while I was migrating the server
, and since everything was in flux I had no idea what, specifically, had gone wrong.
The remaining issues were due to an upgrade from MySQL 5.0 to 5.7, which by default runs in strict mode and didn't like some old, sloppy SQL queries and definitions; a couple of places where I'd specified canonical server names (whatever.mu.nu) instead of functional names (bloghost.mu.nu), and a proxy configuration error that meant the real IP address wasn't getting passed through to Minx.
And that meant, because Akismet is rejecting all my API requests, that every commenter was treated as having the same IP address, which was banned.
Splat.
Working on the recent comments and search functions now. I had to disable recent comments because MySQL 5.7 can't properly evaluate the query (it takes a minute and a half for something that used to take milliseconds). I'm not sure yet what happened to search.
On a related note, the MySQL query optimiser doesn't seem to improve over time. They just move the bugs around.
Update: I think Akismet didn't actually go down, they just changed something that we were depending on. They probably sent me an email six months ago...
Posted by: Pixy Misa at 07:19 PM | No Comments | Add Comment | Trackbacks (Suck)
Post contains 300 words, total size 2 kb.
Saturday, December 02

Server Migration
We'll be moving servers either next weekend or the following one.
The current server is kind of expensive, and I've kept it around because moving servers is a pain. Thanks to a post-Black-Friday special offer and account credit with another hosting provider, I've managed to bag a new server with basically the same capacity for just $107.10 for the next 12 months. Not $107.10 per month, but for the entire year. (More thereafter, but still a fraction of what I spend currently.)
I'll get things in gear tomorrow and most likely do the migration next weekend, so that it's all bedded down well before Christmas.
Update: The server is named Mikan, which is one of my roster of anime-schoolgirl-goddess-colour-names.*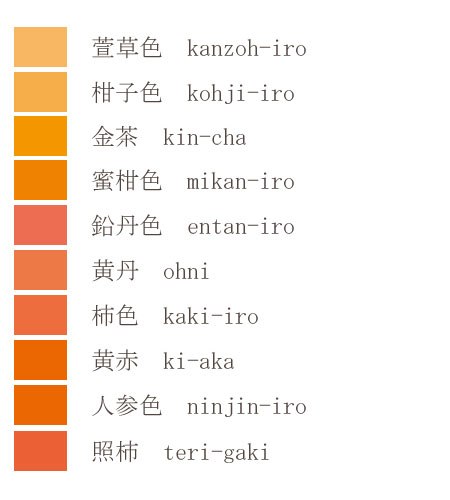 I couldn't remember where I took the name Mikan from. I did a quick Google and aha!
Gakuen Alice
. I haven't thought about
Gakuen Alice
in years. Now I want to go watch it again.
* That is, the mu.nu / mee.nu / mee.* servers are all named after anime schoolgirls who are also goddesses (or at least magical) and whose names are also colours. There's more of those than you might think.
Posted by: Pixy Misa at 08:35 PM | No Comments | Add Comment | Trackbacks (Suck)
Post contains 194 words, total size 2 kb.
40kb generated in CPU 0.0131, elapsed 0.1433 seconds.
49 queries taking 0.134 seconds, 189 records returned.
Powered by Minx 1.1.6c-pink.