It was a bad day. A lot of bad stuff happened. And I'd love to forget it all. But I don't. Not ever. Because this is what I do. Every time, every day, every second, this: On five, we're bringing down the government.
Saturday, December 23

So, What Happened There...
I was planning to do a server migration last weekend, but the new server died.
So it got pushed back until basically the last minute before the old server was set to get cancelled on Thursday - and then on Thursday Akismet, the spam filtering service provided by Wordpress, basically dropped dead. Don't know what's up with that, but it took out not only all commenting on mu.nu and mee.nu, but also the old server itself due to a huge backlog of requests (it was taking forever for Akismet to eventually time out).
This happened
while I was migrating the server
, and since everything was in flux I had no idea what, specifically, had gone wrong.
The remaining issues were due to an upgrade from MySQL 5.0 to 5.7, which by default runs in strict mode and didn't like some old, sloppy SQL queries and definitions; a couple of places where I'd specified canonical server names (whatever.mu.nu) instead of functional names (bloghost.mu.nu), and a proxy configuration error that meant the real IP address wasn't getting passed through to Minx.
And that meant, because Akismet is rejecting all my API requests, that every commenter was treated as having the same IP address, which was banned.
Splat.
Working on the recent comments and search functions now. I had to disable recent comments because MySQL 5.7 can't properly evaluate the query (it takes a minute and a half for something that used to take milliseconds). I'm not sure yet what happened to search.
On a related note, the MySQL query optimiser doesn't seem to improve over time. They just move the bugs around.
Update: I think Akismet didn't actually go down, they just changed something that we were depending on. They probably sent me an email six months ago...
Posted by: Pixy Misa at 07:19 PM | No Comments | Add Comment | Trackbacks (Suck)
Post contains 300 words, total size 2 kb.
Saturday, December 02

Server Migration
We'll be moving servers either next weekend or the following one.
The current server is kind of expensive, and I've kept it around because moving servers is a pain. Thanks to a post-Black-Friday special offer and account credit with another hosting provider, I've managed to bag a new server with basically the same capacity for just $107.10 for the next 12 months. Not $107.10 per month, but for the entire year. (More thereafter, but still a fraction of what I spend currently.)
I'll get things in gear tomorrow and most likely do the migration next weekend, so that it's all bedded down well before Christmas.
Update: The server is named Mikan, which is one of my roster of anime-schoolgirl-goddess-colour-names.*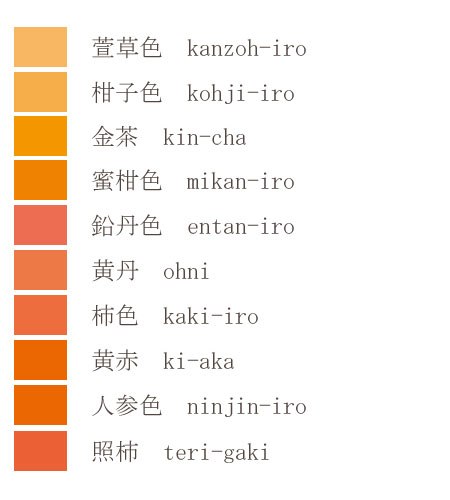 I couldn't remember where I took the name Mikan from. I did a quick Google and aha!
Gakuen Alice
. I haven't thought about
Gakuen Alice
in years. Now I want to go watch it again.
* That is, the mu.nu / mee.nu / mee.* servers are all named after anime schoolgirls who are also goddesses (or at least magical) and whose names are also colours. There's more of those than you might think.
Posted by: Pixy Misa at 08:35 PM | No Comments | Add Comment | Trackbacks (Suck)
Post contains 194 words, total size 2 kb.
Saturday, February 11

Blups React
More A/B testing.
😐🙂🙁😍😬😰🤢😡
🖤💗💛💙💚💜💖💔
Ugh.
If you look at at at that on Android it's a train wreck.
Posted by: Pixy Misa at 07:11 AM | Comments (7) | Add Comment | Trackbacks (Suck)
Post contains 21 words, total size 1 kb.

Blupface



😀🤣☺😆🙂😎😘😚😛😝

😁😃😐😅😊🤓😗🤗😜🤔

😂😄☹😭😉😍😙😇😋😒

😑😏😮😩😴😔😕😟😧😱

😶😣🤐😫😌🙁😖😦😬😓

🙄😥😯😪🙃😲😞😢😨😰

😷🤕🤤😤🤠😈👺👻🤖😸

🤒😵😳😠🤡👿💀👽💩😹

🤧🤢🤥🤑😡👹☠👾😺😻

😼😿🐱🏍🐱👓🙉🐶🦁🐮🐭🐻

😽😾🐱💻🐱🚀🙊🐺🐯🐷🐹🐨

🙀🐱👤🐱🐉🙈🐵🐱🦊🐗🐰🐼

🐸🐔🐾🦍🐕🐆🐃🐏🐪🐁

🐴🐲🐩🦏🐈🐎🐄🐑🐫🐀

🦄🐽🦌🐒🐅🐂🐖🐐🐘🐇

🐿🐢🦈🐳🐠🐙🦅🦃🐤🐧

🦎🐍🐬🐋🦐🐚🦆🐓🐥🕊

🐊🐉🦑🐟🐡🦀🦉🐣🐦🦇

🦀🦉🐣🐦🦇🐛🐞🕸👅👤

🦅🦃🐤🐧🦋🐜🦂👁👄👥
Posted by: Pixy Misa at 06:55 AM | No Comments | Add Comment | Trackbacks (Suck)
Post contains 22 words, total size 2 kb.
Wednesday, January 04

Cert This
Got an email today (yesterday now, actually), from MyCERT, the Malaysian Computer Emergency Response Team.
Usually such notifications are to report spam or phishing attempts coming from a server in the mununiverse, meaning some poor soul got their CPanel or Wordpress account hacked.
This time it was instead a cyber harassment complaint.
Relating to a small JPEG image.
Of a cartoon.
On an item, on a blog, posted in 2012.
MyCERT copied our hosting provider, so I sent them - our hosting provider, that is - a query asking if the image violated their terms of service, which seems unlikely.
If I get hit with a valid DMCA request I will comply fortwithly, because otherwise our hosting provider will comply by yanking our connection (which they need to do to keep
their
legal immunity under the DMCA).
But I'm more likely to edit user comments for spelling than to remove an image because it "harassed" someone.
Update: Our hosting provider said, and I quote:
Looks like free speech to me. Closing ticket.
Posted by: Pixy Misa at 01:16 AM | Comments (2) | Add Comment | Trackbacks (Suck)
Post contains 180 words, total size 2 kb.
Thursday, October 27

USS Clueless Archive
USS Clueless seems to be well-preserved at archive.org. If you want to revisit the site from when it was active,
this link
seems a good place to start.
When he was retiring from political blogging, Steven made a zip file of all his posts available. That's also been preserved by archive.org, but you have to hunt around a little to find it.
I've uploaded it to my own server as well, and you can download it
here
.
Update: Commenters have noted that the archive is not complete. Work is under way to produce a complete archive of USS Clueless and the original Chizumatic and make it publicly available. The server is safe and in good hands.
Posted by: Pixy Misa at 09:08 AM | Comments (14) | Add Comment | Trackbacks (Suck)
Post contains 119 words, total size 1 kb.
Tuesday, December 29

42 Days Of Suggestions
[Stickied. I forgot I could sticky things.]
As I mentioned, I'm planning to watch and review 42 films in the space of 42 days - the summer school holidays here in Sydney.
I can probably find 42 films to watch, but I'm certainly open to suggestions. Just three requirements:
I haven't seen it before.*
It must have

some

redeeming quality.
It must be available in some reasonable way.
5. The Prestige
6. Inside Out ***
7. Inception
8. The 36th Chamber of Shaolin
9. Skyfall
10. Dark City
11. The Shawshank Redemption
12. The Martian
13. Mad Max
14. The Mouretsu Pirates Movie
15. Frozen **
16. Interstellar
17. 300
18. Crank ***
19. Metropolis
20. Watchmen
21. Sucker Punch
22. Pacific Rim
23. The Girl with the Dragon Tattoo
24. Only Yesterday
25. A Monster in Paris ****
26. Shoot 'Em Up
27. Minority Report
28. Secondhand Lions
29. To Kill a Mockingbird
30. Arrietty ***½
31. The Fast and the Furious: Tokyo Drift
32. Army of Darkness
34. Desperado
35. Sin City
38. Double Indemnity
39. The K-On! Movie ***
40. The Adventures of Tintin **½
41. The Disappearance of Haruhi Suzumiya ***
42. Star Wars: The Force Awakens ***
(I may rearrange the order depending on what I feel like watching from day to day, but I plan to get to everything on the list.)
**** Everything it could have been and everything I could have wanted. It's rare for a film to do both; I'm not objective in my ratings and don't pretend to be.
*** Very good, well worth watching, and recommended.
** Adequate. Or perhaps it was well-made but didn't grab me, or it grabbed me but was badly flawed. Something you might watch on a rainy afternoon and not count your time wasted.
* Not very good at all. Not recommended unless you are feeling particularly perverse.
Ø A stinker with no net merit whatsoever. A black hole where talent and money went to die.
* Which you can't possibly know unless I've mentioned it here, so fire away.
Posted by: Pixy Misa at 04:08 PM | Comments (29) | Add Comment | Trackbacks (Suck)
Post contains 383 words, total size 4 kb.
Tuesday, October 06

Wednesday, July 15

Sorry About That Glitch...
We had a firewall issue that blocked access to our DNS servers, which effectively shut down... Everything.
Then we had a NAT issue after I fixed the firewall. The two problems were related, but I'm still not sure exactly why they happened in the first place.
Anyway, all coming back to normal now.
Posted by: Pixy Misa at 11:37 PM | Comments (2) | Add Comment | Trackbacks (Suck)
Post contains 57 words, total size 1 kb.
Sunday, March 29

Sorry About The Site Glitches
Our statistics database filled up. This wasn't immediately obvious from the logs, and since it was due to a size limit being set too low rather than running out of server resources, it wasn't obvious from the state of the server.
It's been addressed now, the server processes have been restarted to clean up any hung connections, and all should be well with the world.
Posted by: Pixy Misa at 10:40 AM | Comments (14) | Add Comment | Trackbacks (Suck)
Post contains 70 words, total size 1 kb.
87kb generated in CPU 0.07, elapsed 0.1729 seconds.
57 queries taking 0.1169 seconds, 248 records returned.
Powered by Minx 1.1.6c-pink.